Beilstein, one of the most beautiful places on the Moselle - also known as the Sleeping Beauty of the Moselle - has a huge amount to offer. The whole region is a tourist paradise. And we are your gateway to all of these interesting places.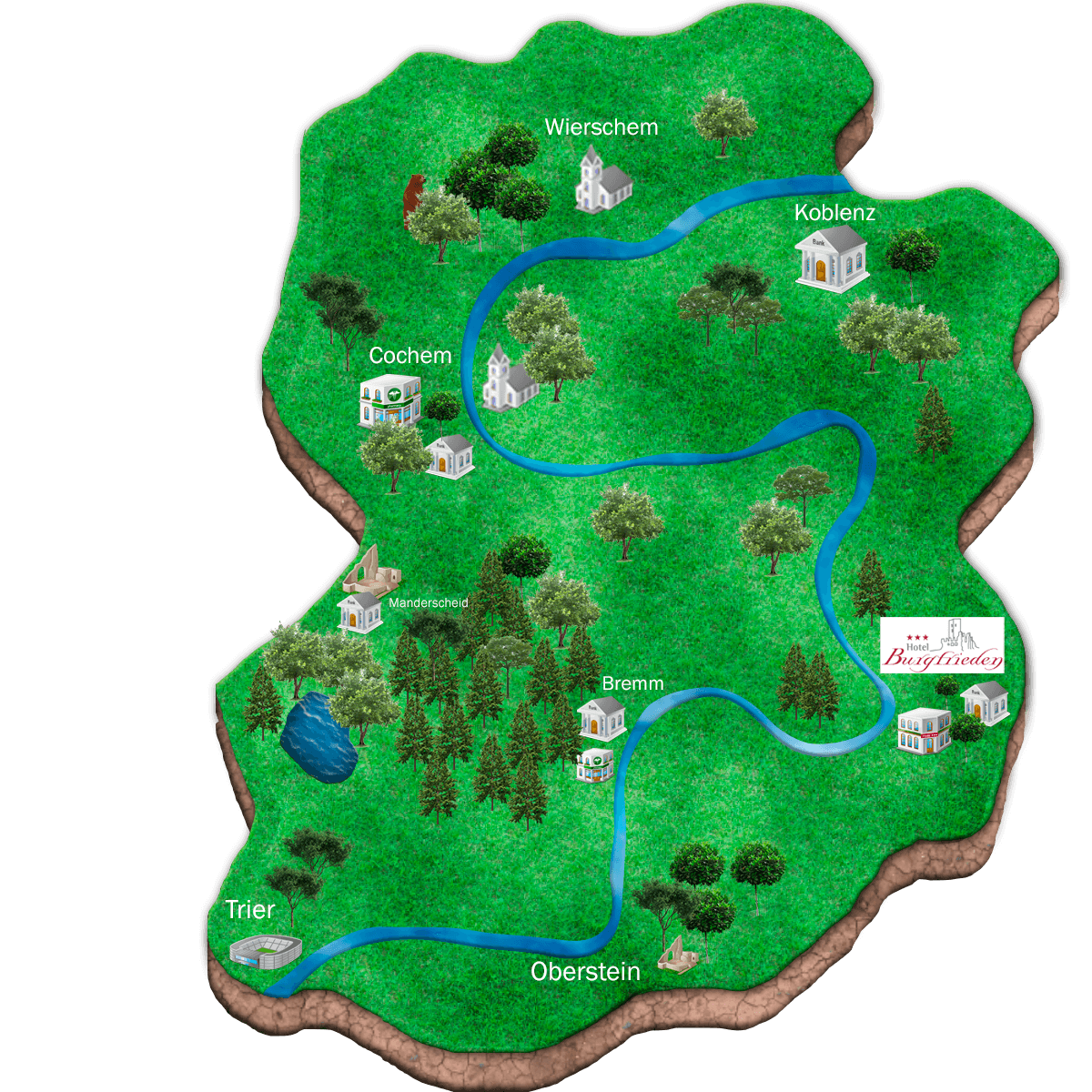 Klotten Wildlife and Leisure Park
Lots of fun for the whole family.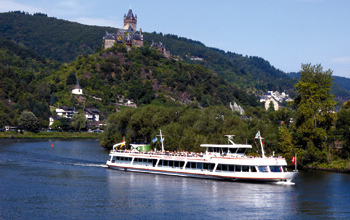 The Moselle town of Cochem
Browse around its many tempting shops. Other places also worth visiting include: the impressive Reichsburg Castle, the chairlift (ideal for a shorter hike to the Klotten Wildlife and Leisure Park), the historic Mustard Mill, Moselbad Leisure Centre ...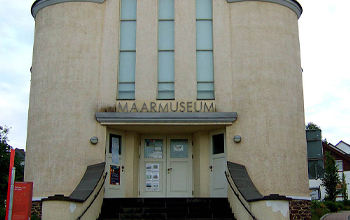 the Maar Museum in Manderscheid
This enriching day trip takes you into the Eifel with its landscape of volcanoes and crater lakes called "maars".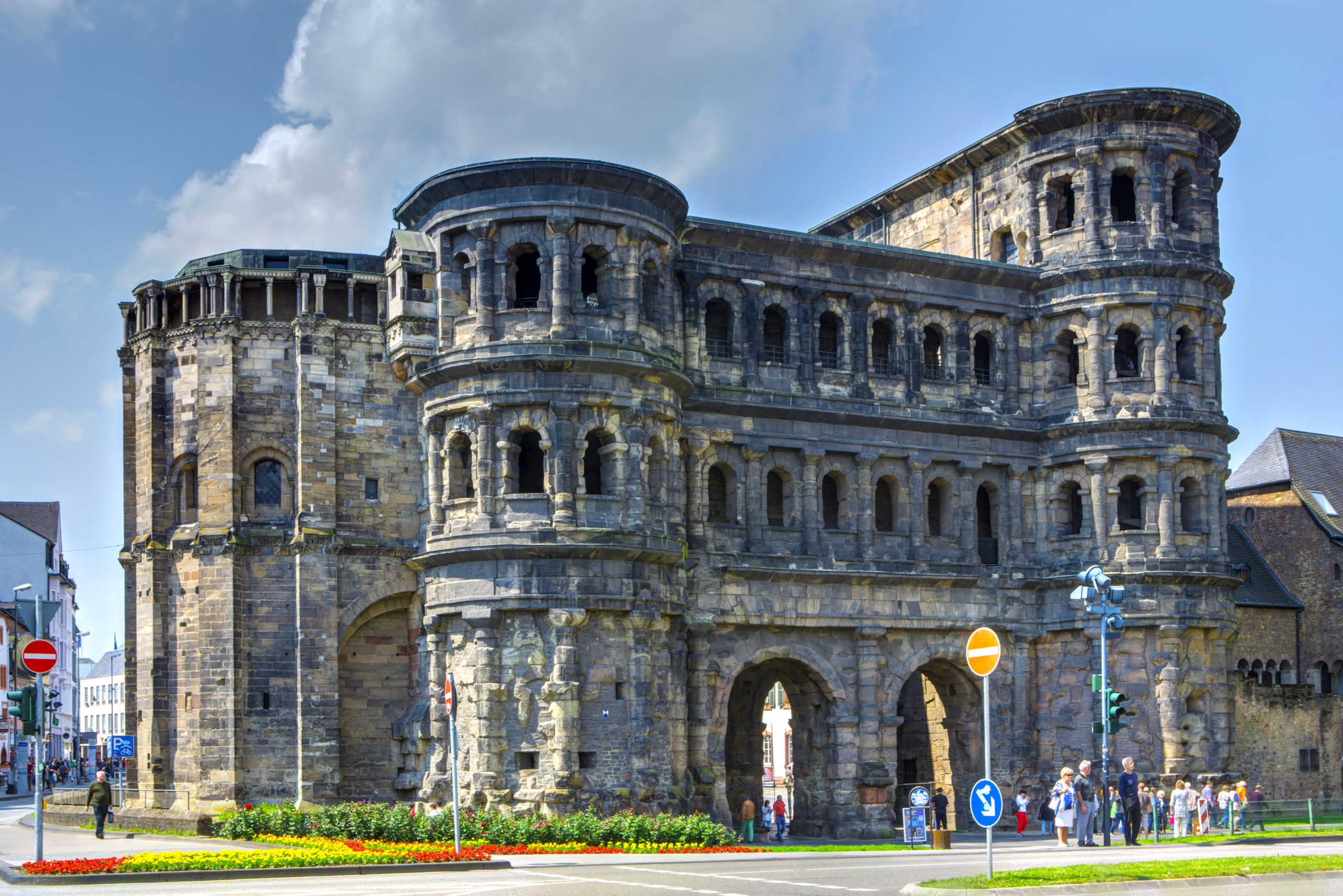 Trier – the oldest Roman city
You will bump into the culture of the ancient Romans at every turn here. It is well worth strolling through the city, whether to take in the sights or to shop – or a combination of the two.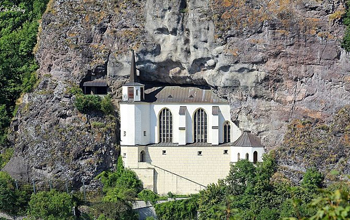 The gemstone city of Idar-Oberstein
It is home to one of the three leading gemstone exchanges in the world. Many gemstone cutters offer guided tours and excursions. And don't miss the famous rock church.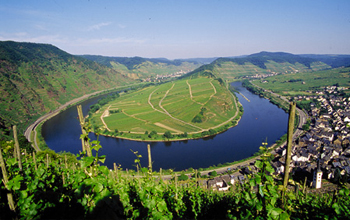 The Calmont
Not far from Beilstein is the Calmont, the steepest vineyard in Europe. It takes a head for heights, good footwear and sure-footedness to enjoy this unforgettable climbing tour of this "hot mountain". The view alone from the cross at the summit is a fitting reward for this most unusual "hike"
Eltz Castle
This famous building once appeared on the 500 DM banknote. It is located in a side valley on the left bank of the Moselle heading towards Koblenz.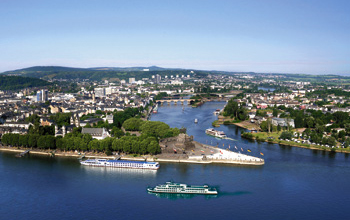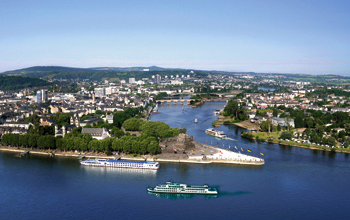 Koblenz – the city where the Rhine and Moselle meet
The city hosted BUGA 2011 (a biennial horticultural show). Koblenz is not only a shopping paradise; the old town also has many interesting corners.